Neecher Feeding a Squirrel
---
Here I am, just before my third birthday, offering potato chips to a friend in the park. In case you can't tell which one of the four is me, I'm the one with the bag of potato chips.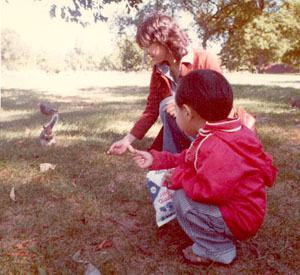 Here's an adorable close-up of the curious critter.

Me, feeding the squirrel. Note: this page is not endorsed by Vitner's Potato Chips.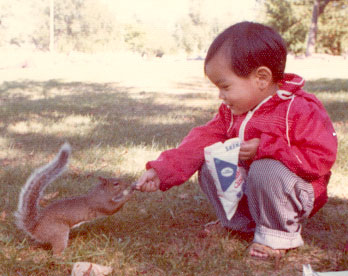 Photographs copyright © 1976 by Tadashi Sato. Please do not use them without obtaining prior written permission from the copyright owner.
---
[ Main Page | Official Bio | What is Neecher? ]
[ Work Listing | Audio Clips | Photos ]
[ Beethoven Quiz | HP-48 Programs | Chess Games ]
[ Favorite Links | Terms of Use ]


Use of this site indicates you accept the Terms of Use